Highly Skilled Rancho Bernardo Sprinkler Repair Pros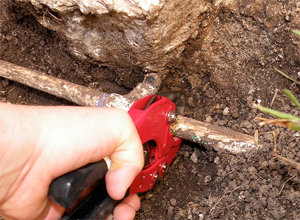 Our team doesn't stop at the Escondido border. If you need fast and affordable sprinkler repair services in Rancho Bernardo, you're in the right place. Our highly skilled, fully bonded and insured contractors can diagnose and repair sprinkler issues that stump the other guys. We have recently recalibrated poorly maintained systems, identified pinhole leaks in delivery lines, found invasive roots that were beginning to move underground valves and found a potential sinkhole beneath a badly placed backflow device.
We work with every major brand including Toro, Irritrol, Weathermatic, Hunter, Rainbird, KRain and more. If you need to have a Weathermatic rain sensor checked or a hunter sprinkler head adjusted. We can do it fast. If you need a replacement part, our Rancho Bernardo sprinkler repair contractors only use factory direct, high quality replacement parts to ensure a fully functional irrigation system.
We Have The Right Tools For Any Irrigation Repair in Rancho Bernardo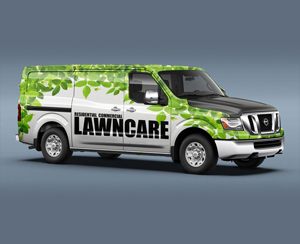 Our Rancho Bernardo techs have the right tools for the job and our trucks are filled with thousands of parts. You never have to wait for one of us to run out to get a part – even if we don't happen to have it on the truck at your location, we'll send another one so the job isn't delayed.
Have you been thinking about drip irrigation for your Rancho Bernardo home? It's a good choice. The money you can save is just one of the benefits of a custom drip line set up. Drip irrigation will help your plants develop stronger, deeper root systems which will make them resilient to many diseases. Your shrubs and trees will have darker foliage and you'll have larger, brighter blooms on your flowers. And, the cost to put in a drip system is no higher than a traditional sprinkler (in some cases it's even lower).
Get In Touch With Our Experienced And Trained Specialists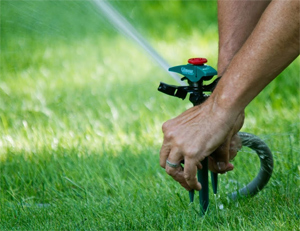 We don't mean to take anything away from our competition, but we have been the top sprinkler repair team in the Rancho Bernardo area for as long as sprinklers have been around. Our techs are the most experienced, best trained and most readily available in the area. We can schedule your service before most other companies simply because we have more qualified techs. We even have specialists that only work on backflow device certification or remote weather sensor set up. You aren't getting a jack of all trades with us – we do sprinklers and only sprinklers. Your handyman might be able to put in a new pop up head or two, but anything more than that is going to need the skills of a precision technician.
Call our professional Rancho Bernardo sprinkler repair shop today and get the service you deserve right now!