We've Got Your Escondido Sprinkler Repair Needs Covered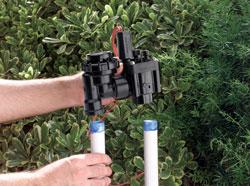 Have you ever dealt with a brown patch of lawn that keeps coming back, no matter what you do? It's time to give a call to our Escondido sprinkler repair team. We'll have a technician out same-day, in most cases, and all you'll have to do is point them in the right direction. All of our sprinkler repair team members are fully trained and equipped to handle full system diagnosis, which means that you'll never have to wait for a second opinion. No matter if your problem is a few misfiring heads, a non-coverage problem, a ground leak, or, of course, that big brown spot, we've got it covered. We want to be your Escondido sprinkler repair team for life.

---
Eliminate Guesswork
Our estimates are upfront. We want to be sure you understand our assessments before we provide the solution. We're timely and focused on delivering the best lawn care services and sprinkler repair in Escondido, CA possible. We provide the highest quality available in sprinkler systems and maintenance.
Our Escondido Irrigation Team Can Rehabilitate Your Distressed Lawn Now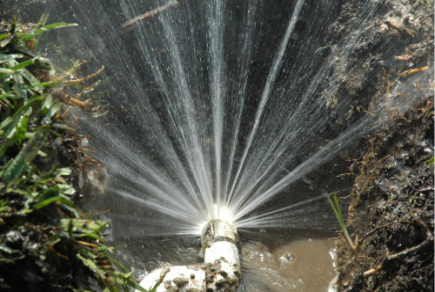 If you're frustrated with the dry patches on your lawn, or you're watering the walkway instead of your green grass, we can help. With the help of our expert servicemen, you can avoid sprinkler system mishaps that over-water one area and leave other parts of your lawn parched. Moisture distress isn't merely unattractive, it can ruin your lawn in the long run. Proper maintenance will help you avoid a larger investment of time and money in the future.
Prevent Small Problems From Becoming Huge Ones With Seasonal Checkups
At the end of each season, automatic sprinkler systems benefit from regular maintenance. A general inspection should be performed while the system is still in operation to evaluate its performance. The inspection can reveal if heads and nozzles are clogged or need adjusting by raising, lowering, or replacing. A broken sprinkler head will shoot water up from the ground, and heads that aren't properly aligned will cause water to spray into the road or along the walkways. Sprinkler repair in Escondido, CA which addresses any of these problems will keep your system in top performance.
---
Thinking Of Buying An Automatic Sprinkler System? Have Us Install It.
A high quality system will make all the difference in the health of your lawn and its appearance. We've been in the business long enough to know which investments stand the tests of time and which are prone to the most breakage. Let us go over the features for an automatic sprinkler system that won't have you dreading the arrival of your water bill.
---
Buying An Automatic System Beats Hand Watering With A Hose

Arm strain aside, it can take a lot out of you to manually water your lawn as often as your grass needs it. Skip the guilt that's sure to come when procrastination looms, and have an automatic system installed that works on a timer. We're all for the DIY craze, but automation is a more efficient approach to lawn care. Hand watering is a daunting task, and manual systems won't help your lawn when a busy week compromises your schedule and ability to water consistently.

---
We proudly service the 92025, 92026, 92027, 92029, 92030, 92033, and 92046.